"Those who buy Idromar do not buy a product but become part of a family"
We have been creating solutions for water purification since 1982
Idromar International was founded in 1982 when water-makers for nautical use were practically unknown. His great love of the sea and boating led Vittorio Battino to construct the first water-maker as a hobby, having acquired the experience required working in the water purification sector. His twenty years experience was a determining factor in the success of the first IDROMAR water-maker.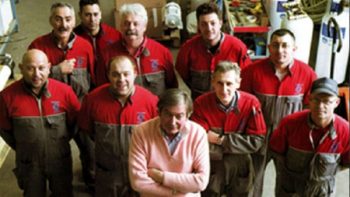 Right from the first installation, the use of high quality and reliable materials and components, such as stainless steel. Winning was also the choice of ease of use and management of the systems which offers the user the possibility of autonomy in all circumstances, in fact the most effective promotion of the name IDROMAR is that of a product which manages to "do itself ".
These choices have ensured an incomparable result, allowing the company to conquer important market positions. In 2001, Idromar designed the first "Duplex" desalination plants, 2 plants in a single frame and this in many cases solved space problems. It has also created "Triplex" systems, 3 systems in a single frame capable of working simultaneously or separately.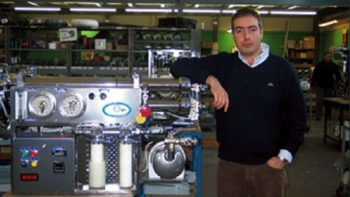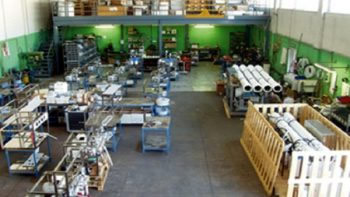 Our prerogatives, quality and reliability
Quality and reliability have become the prerogatives of all company production, allowing IDROMAR to earn an "indestructible" reputation at an international level. Vittorio Battino has always placed the satisfaction and tranquility of the customer at the top of his priorities, be it a shipyard, a private yachtsman, a distributor or a maintenance technician. He has never lost sight of the reliability, service and ease of use of a system as they represent a fundamental and primary element on board a boat.
Unfortunately in 2013 Vittorio Battino "left on a long journey" and the company is now managed by his sons Alessandro for the foreign market and < strong>Nicole for the Italian market and after-sales service (spare parts, assistance and warranty).
In 2021 Idromar presented the new Xmini range and in 2022 Idromar made an exclusive agreement for the resale of the Puro water purifier.